Have you wondered how restaurants and cafes would tackle their surplus food availability? When I come across bakeries where all the breads get sold up near the closing time, it gives me immense satisfaction as a customer. But in reality, this is not the case all the time. The consumption patterns vary and we cannot safely assume that all the baked/cooked food would be sold at the end of the day.
It is said that an estimated 1.3 billion tonnes of food is wasted globally each year, one third of all food produced for human consumption, according to the FAO of the United nations.
As I had this thought about solutions for food waste in my mind, I came across an app that helps in this mission. Too good to go (TGTG) is a Copenhagen based company that not only helps to tackle the food wastage issue, but at the same time, be a connecting point to support the local business with their surplus food available with them. The local restaurants, bakeries, cafes, groceries stores etc are connected via this app.
Interestingly, I also came across another food waste app based out of Sweden, called Karma which is similar to TGTG app. One fascinating feature of this app is that you would get a personalized profile with data related to the number of kgs and items you have rescued so far. It also motivates us to win a batch and be consistent in this zero wastage mission.
Both the apps provide us choices with dietary preferences and the ordering goes like this:
– Check what's available in the store for you based on your location
– Pay it through the app in advance
– Collect the food at the prescribed time slot allotted
One major difference between TGTG and Karma app is that, the former offers us a bag filled with surplus foods (magic box) and the latter is the individual food items that we select and buy (there are no mystery/magic boxes).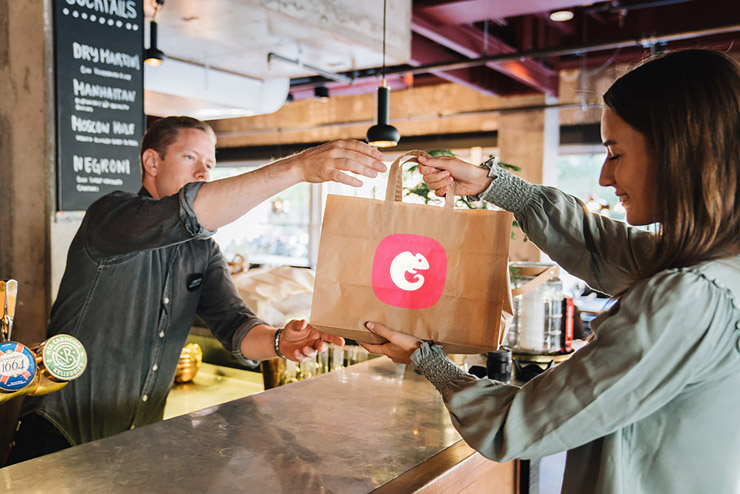 Both the apps are exciting and provide an interesting dimension which complement and help in reducing the food wastage. Personally, I felt like a rescue warrior while using these apps with an added joy of getting quality food at an affordable price. I believe that this is a personal win-win solution to the customer, the local business and the planet!

Have you used the above apps or come across any other food waste solution apps? Would be great to hear from other (potential) rescue warriors.